NON-CONTACT SAFETY SWITCHES
SENSOR PRO
MAGNETIC SAFETY SWITCHES
sensor PRO magnetic safety switches are used for monitoring of moveable guards, doors or covers in safety applications combining both cost-effectiveness and high safety standards.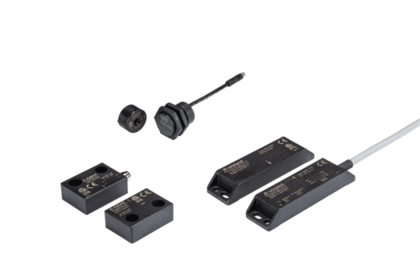 RELIABLE, RUGGED AND TAMPER -PROOF NON-CONTACT SAFETY SWITCHES
sensor PRO magnetic safety switches fit perfectly in applications where higher tolerances are necessary, e. g. due to imprecise guidance of a safety guard. Magnetic Safety Switches are furthermore characterized by a robust and easy-to-clean design, which makes them appropriate for applications under harsh operating conditions.